Peter J. Larkin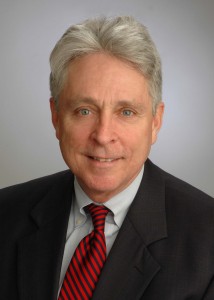 Principal
Peter Larkin is the founder and principal of Public Policy Advisors. Mr. Larkin has over two decades of experience working inside the Massachusetts General Court, including fourteen years as a State Representative.
During Mr. Larkin's tenure as an elected official, he served as Assistant Vice-Chairman on the Committee on Ways and Means, and Chairman of House Committees on: Education, Arts and Humanities, Commerce and Labor, Taxation, Criminal Justice. He also served as Chairman of the Special Commission on Electric Utility Restructuring and Finance Chairman of the Chapter 6 Megaplex Commission.
A lifelong advocate for small businesses and economic development, his legislative achievements included the Brownfield Law, Electric Utility Restructuring Act, and the Cultural Facility Fund. In 2003 he led the legislature's effort to create the state's first Economic Stimulus Bill and the Municipal Relief Bill. Also, he steered the effort to repeal the "Pay to Play" provisions of the dispute resolution process of the Appellate Tax Board and helped craft the Equitable Taxation and Community Investment of Insurance Companies in Massachusetts Act.
An active member of his community, Mr. Larkin currently serves as a member of the Berkshire Community College Board of Trustees, Berkshire Wireless Learning Initiative (BWLI) Steering Committee and the Berkshire Compact. In the past he served as the treasurer of the Pittsfield Democratic City Committee and as a member of the Massachusetts Democratic Leadership Council.
Mr. Larkin resides in Pittsfield and Boylston with his wife, Anne Campbell Larkin MD. Mrs. Larkin is an Assistant Professor of Surgery at the University of Massachusetts Medical School in Worcester and the Director of the Surgical Residency program at UMass/Memorial Hospital.  Together, they have two children Aliya, 7 years old, and Matthew, 5 years old.
Mr. Larkin holds a bachelor's degree from Saint Bonaventure University.